We are a Japanese style inn in Hanamaki, a famous hot spring resort in Japan. It is located in a historic old hot spring town developed about 400 years ago. You can spend time in a quiet surrounding resort. Since it is in a natural park, you can fully enjoy the nature in mountains by trekking, etc. Only 15 minutes from the nearest expressway exit by car. Free shuttle bus service is available from the nearest station of Shinkansen.
5 charms of Matsudaya Ryokan
Hanamaki Kura Gozen
We serve Japanese creative cuisine used local ingredients. The menu changes seasonally. Elimination diet is available.
Guest room with your choice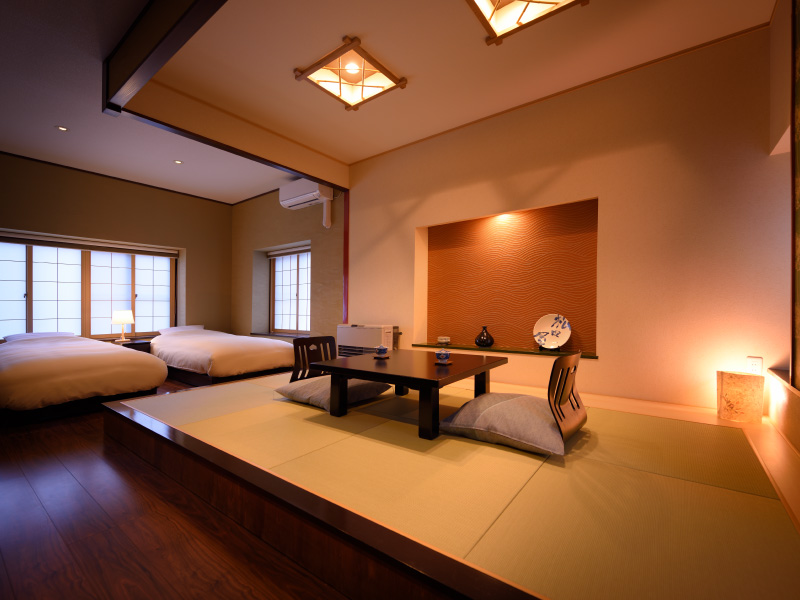 You can choose from various types of rooms such as suites with hot spring bath, Japanese rooms, Japanese-Western rooms, etc. Please spend precious time with a significant other to create a memorable anniversary.
Free baths for private use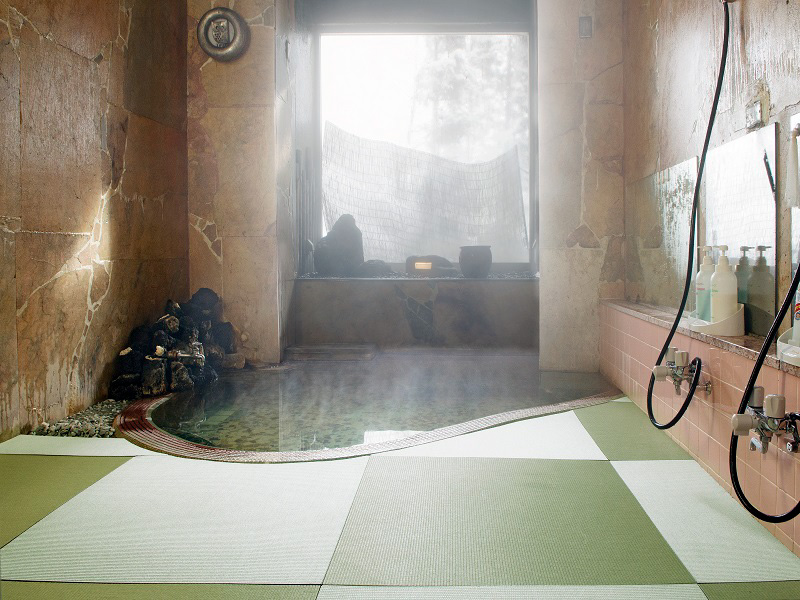 On weekdays, you can privately use the 3 baths for free. Please enjoy taking unique baths, such as the one with the floor filled with tatami mats to avoid slipping, etc. with a significant other.
Open-air bath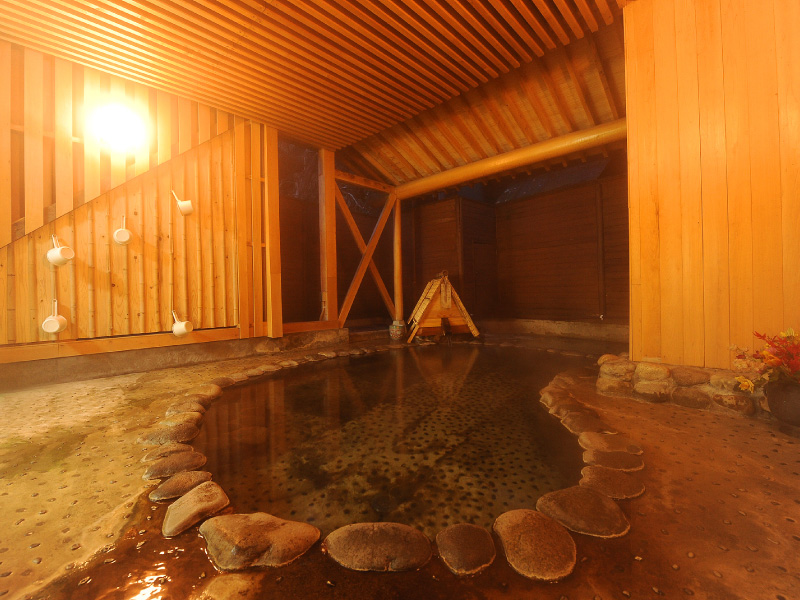 The largest open-air bath in Dai Onsen area. 10 people can soak in the bath at once. Our hot spring is "Gensen Kakenagashi" (water comes directly from the hot spring source). Please enjoy taking a nice relax bath. Since we have only one open-air bath, we alternate Ladies and Gentlemen according to the time of day
Unique free services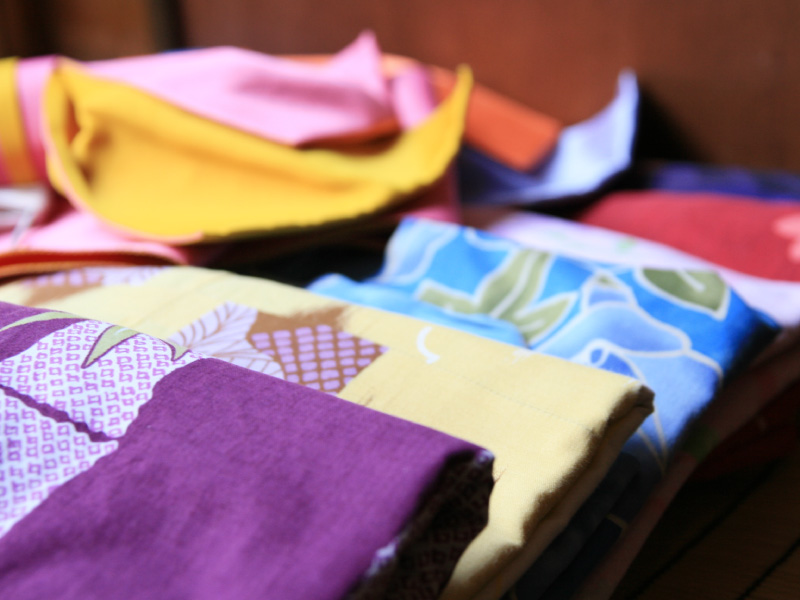 Yukata with Your Choice is free service to rent a yukata from various colors. Also, there is free incense service. You can choose your favorite aroma. Please receive these services during your stay in Matsudaya Ryokan.
Dai Onsen

(Dai Hot Springs)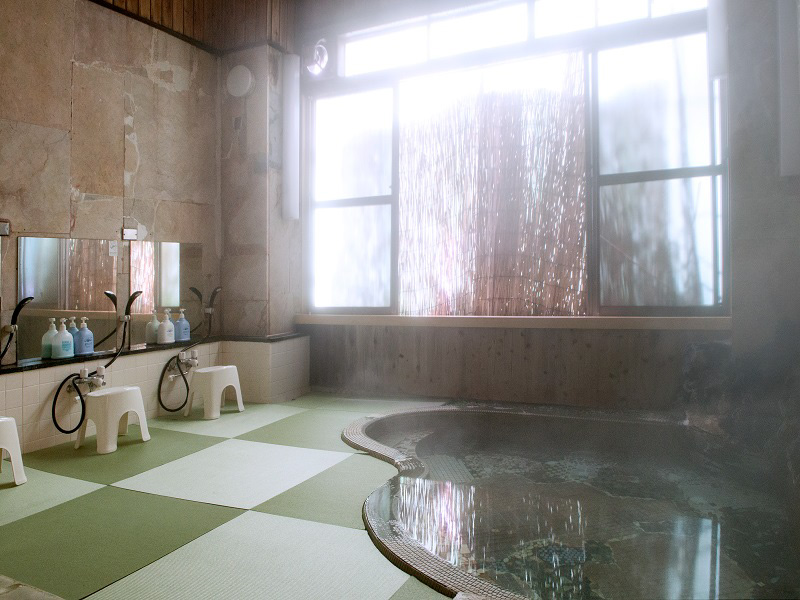 Dai Onsen is historical hot springs which have long been known as the hot spring source and was listed as "Dai no Yu in Nanbu" in the hot spring ranking of Edo period.
It is a hot spring resort with an exotic atmosphere where there are a dozen of inns standing side by side. You can also enjoy day bathing in different types of baths of each inn.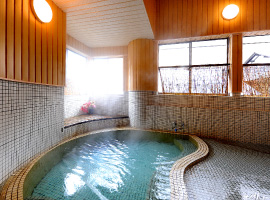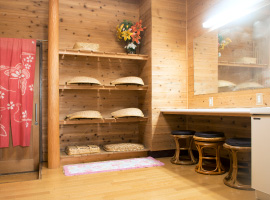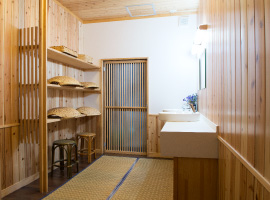 Hanamaki Kura Gozen

(Japanese style dinner)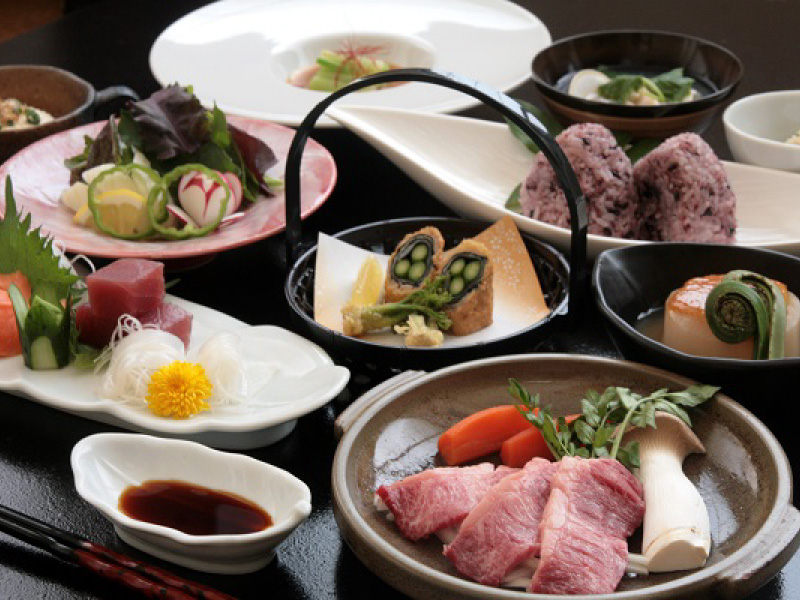 Dinner is a homemade creative Japanese course. Main dish is the steak grilled on a ceramic board using Iwate wagyu, a Japanese brand beef.
The ceramic board makes the quality beef softer and more delicious.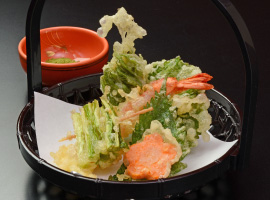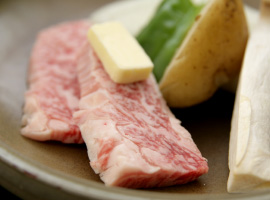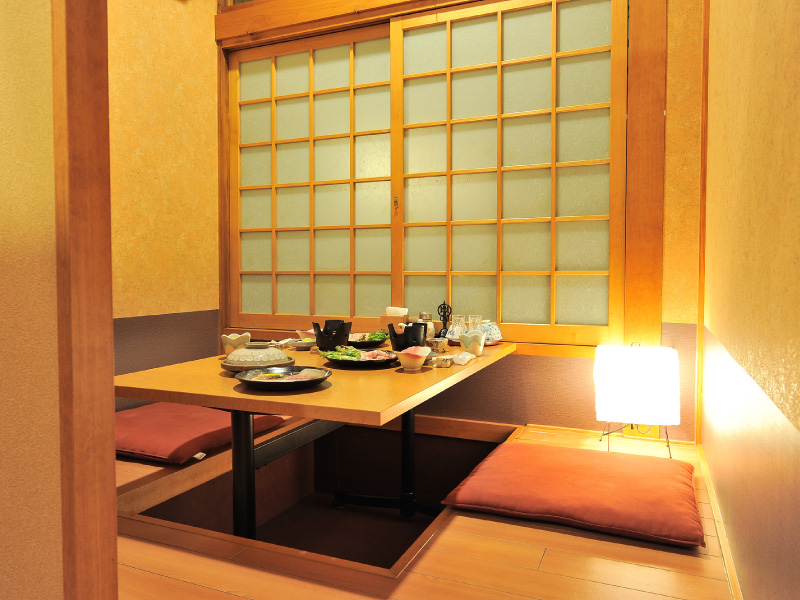 Private dining room Ginga
The only private dining rooms in Dai Onsen area. Since it is separated into private rooms, you can enjoy delicious meals at horigotatsu style seats (dug down floor) in a relaxed manner.
Guest rooms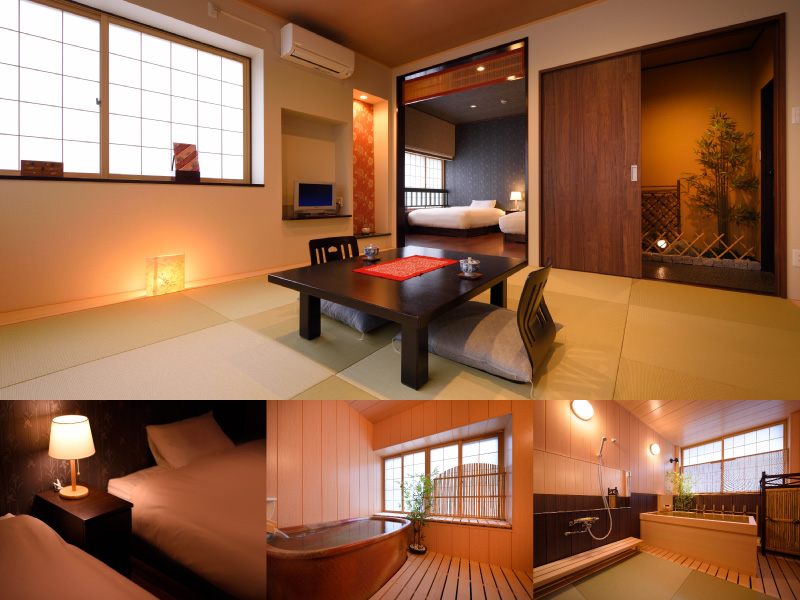 Special room Okariya with bath and toilet.
Japanese-Western room with hot spring baths. There are 2 types of baths, one is a cypress bath and another is a ceramic bath. They are prepared for a couple to relax.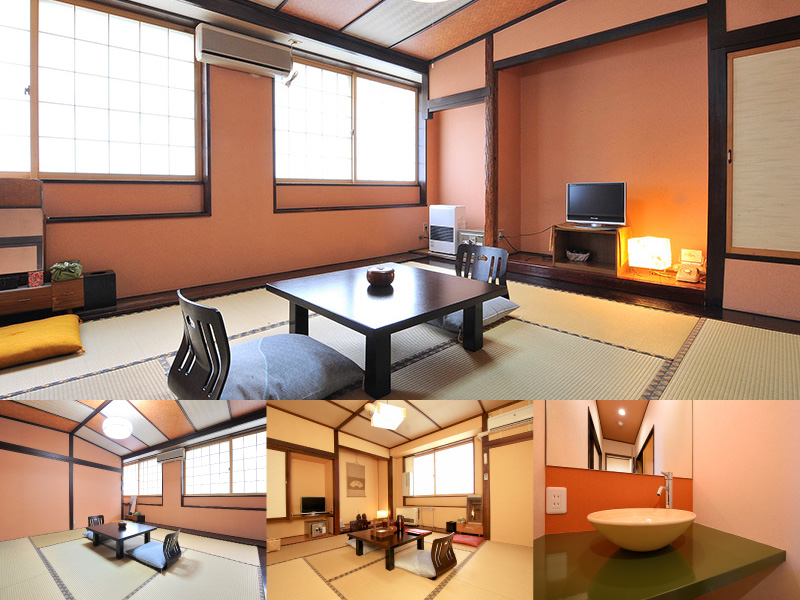 Main building Japanese 8 tatami mat room with toilet
The most popular room for repeaters. A pure Japanese style design and the reasonable rate of more or less 10,000Yen/person are the reasons to be selected.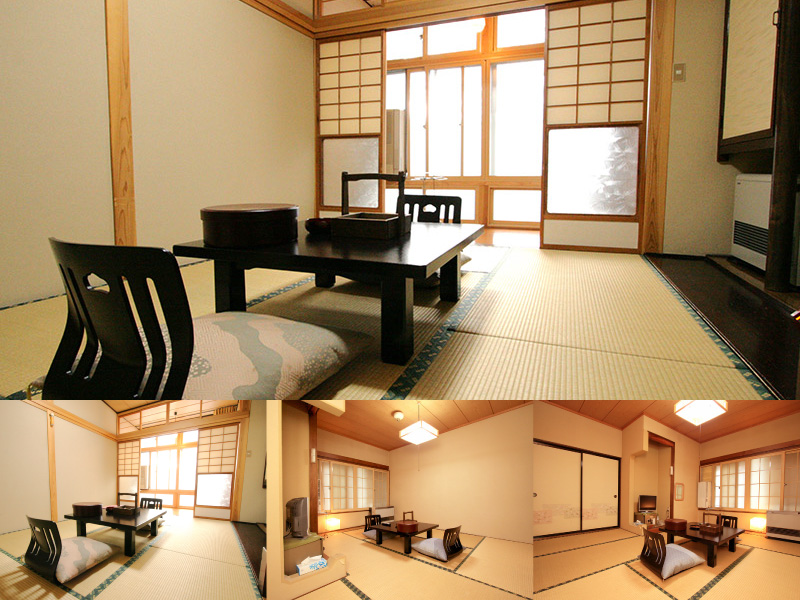 Main building Japanese 6 tatami mat room without bath and toilet. No smoking room
Popular room type because the basic services are the same as those of other rooms but lower rate.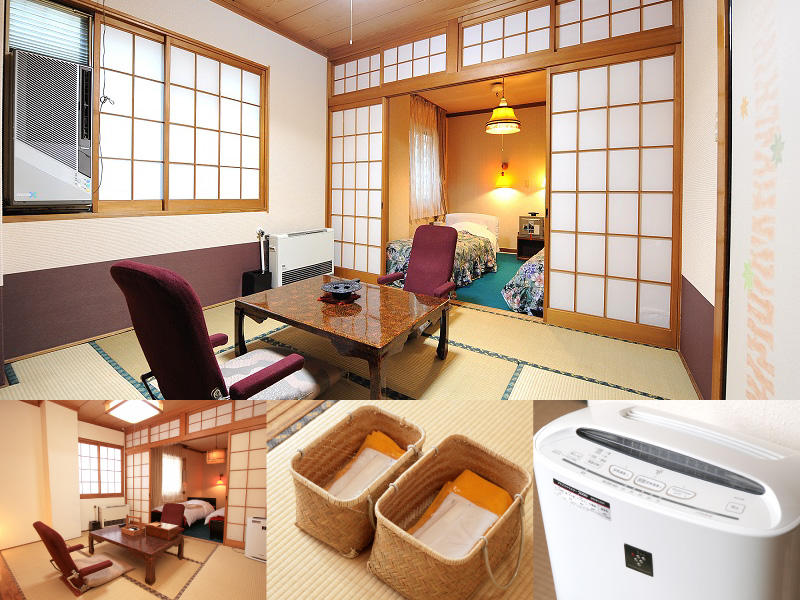 Annex Japanese-Western room with toilet Smoking room
Available only 2 rooms with Japanese-Western type. Since it consists of Japanese 6 tatami mat room and the same space of Western room with 2 beds, you can take a rest in beds soon after check-in.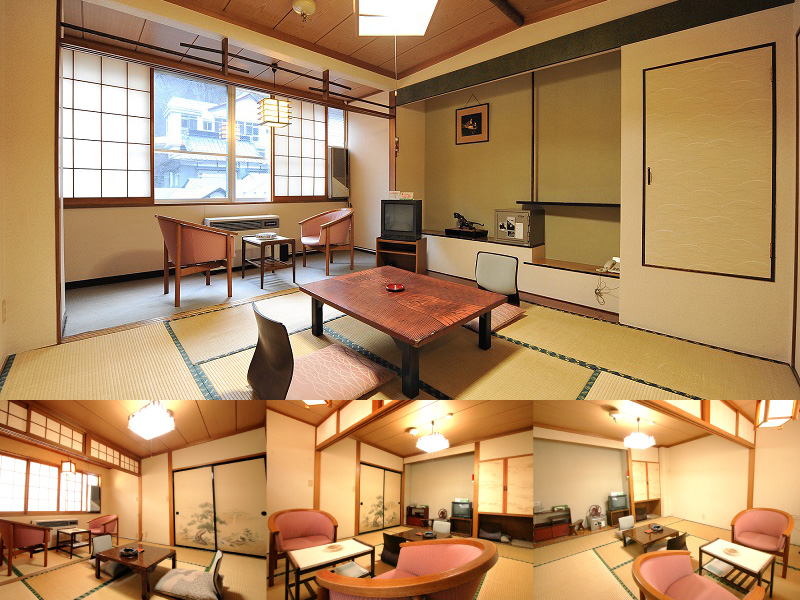 Annex 8 tatami mat room with toilet Smoking room
This is a room applicable for various plans with reasonable rates.
A suite of 8 tatami mat rooms.Suitable for a small group such as family.
Bath amenities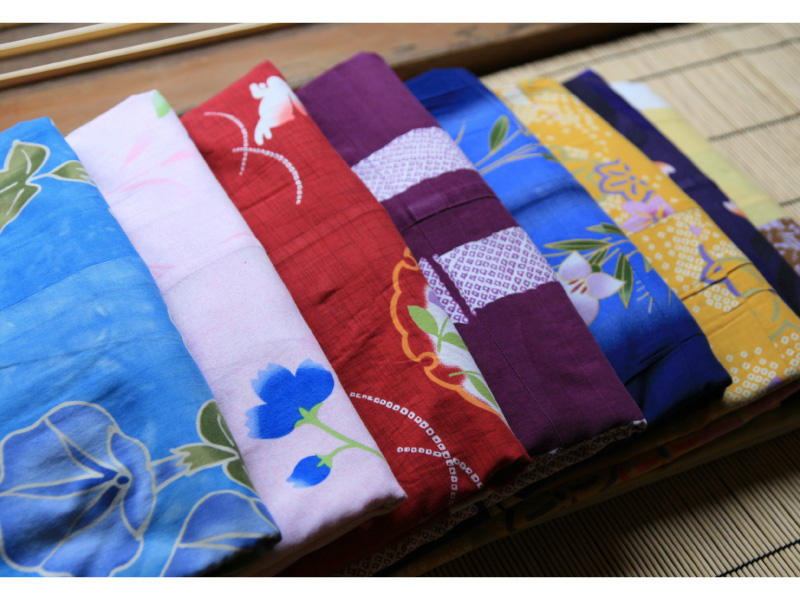 Yukata with your choice corner
More than 20 kinds of colored yukata. We lend a yukata to every female guest for free.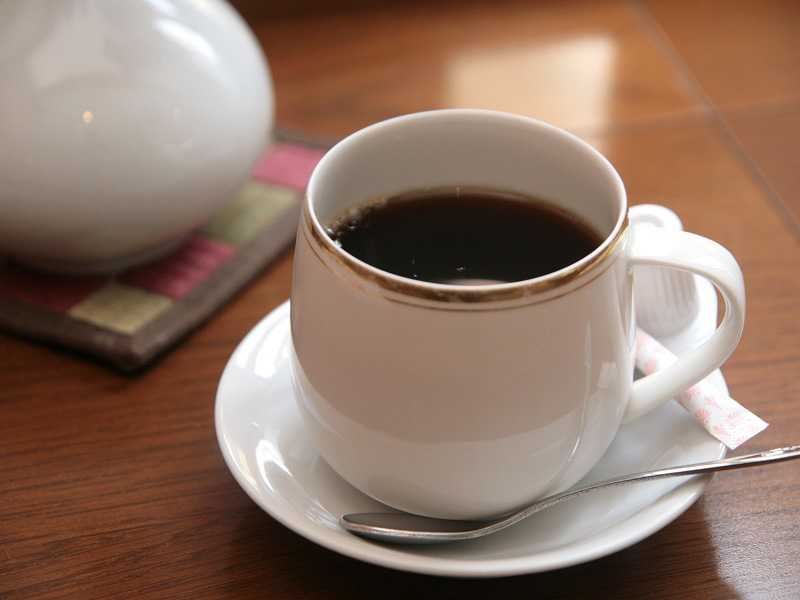 Morning coffee is complimentary.
Service hours: from 7:30AM until 10AM
Sightseeing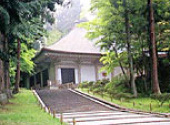 Chuson-ji Temple・Motsu-ji Temple
The temples where more than 3,000 of National Treasures and Important Cultural Properties including Konjikido (Golden Hall) are placed. Approximately 40 minutes from here by car.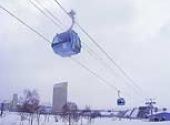 Appi Kogen Ski Resort
Sightseeing spot with leisure facilities including a golf course and a ski resort on the land where forests of white birches and beeches spread. Ski resort opens in December. 90 minutes from here by car.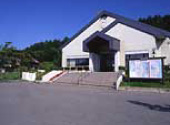 Ishikawa Takuboku Memorial Museum
This museum was built in 1986 in commemoration of the one-hundredth year since Ishikawa Takuboku's birth. Notebooks written by Takuboku, photos, clothes, and other relevant goods and documents are exhibited there. Approximately 60 minutes from here by car.
Koiwai Farm
You can experience milking cows by hand, making butter, etc. there. There is also Koiwai Farm Museum where the history of Koiwai Farm and agricultural machinery & equipment are on display. You can also enjoy famous Genghis Khan Mutton Barbecue. Approximately 40 minutes from here by car.
Mt. Hayachinesan
Mt. Hayachinesan with the height of 1,917m above sea level is the highest mountain in the Kitakami Mountains. There are 3 climbing routes. Kawaranobo Course and Odagoe Course in Ohasama Town are the popular routes. Even beginners can reach to the mountain top in 3 hours. The first day of mountain climbing season is the second Sunday in June. Approximately 100 minutes from here by car.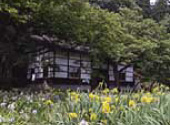 Takamura Sanso (Takamura Kotaro former residence)
Takamura Kotaro lived this cottage for 7 years. It still remains as it was. There is Takamura Kotaro Museum next to Takamura Sanso. Entrance fee: Adult 500Yen. Approximately 40 minutes from here by car.
FAQ
Q
Is there a free shuttle bus service?
A
Yes, if you are a group of 7 people or more and within 1 hour distance, you can use our courtesy bus with free of charge.
Q
Is there any free parking space?
A
Yes. There is a free parking space with the capacity of 10 cars nearby. If the parking space is full, there is another free parking space in a minute distance by car.
Q
If we add dinner and/or breakfast, how much is the additional charge?
A
Additional charges are 3,240Yen/person for dinner and 1,080Yen/person for breakfast. Please inform us by 2 days before arrival.
Q
Is there any staff who can speak any other language than Japanese?
A
No, we do not have any staff who can speak any other language than Japanese.
Q
Do you have an elevator?
A
No, we don't. Please use the stairs.
Q
Is there any cancellation fee charged?
A
Our cancellation policy is as follows:
(3 days before arrival: 30%, 2 days before arrival: 30%, the day before arrival: 50%, the day of arrival: 100%)

Matsudaya Ryokan
Dai Hot Springs in Hanamaki Hot Spring Village of Iwate Prefecture
Matsudaya Ryokan Main Building Annex 2-20,
Dai, Hanamaki City, Iwate Prefecture 025-0305
TEL : +81 (0)198-27-2356 FAX: +81 (0)198-27-2360
Copyright© 2016 MatsudayaRyokan All Rights Reserved.